Thematic seminars on Treatment Wetland Systems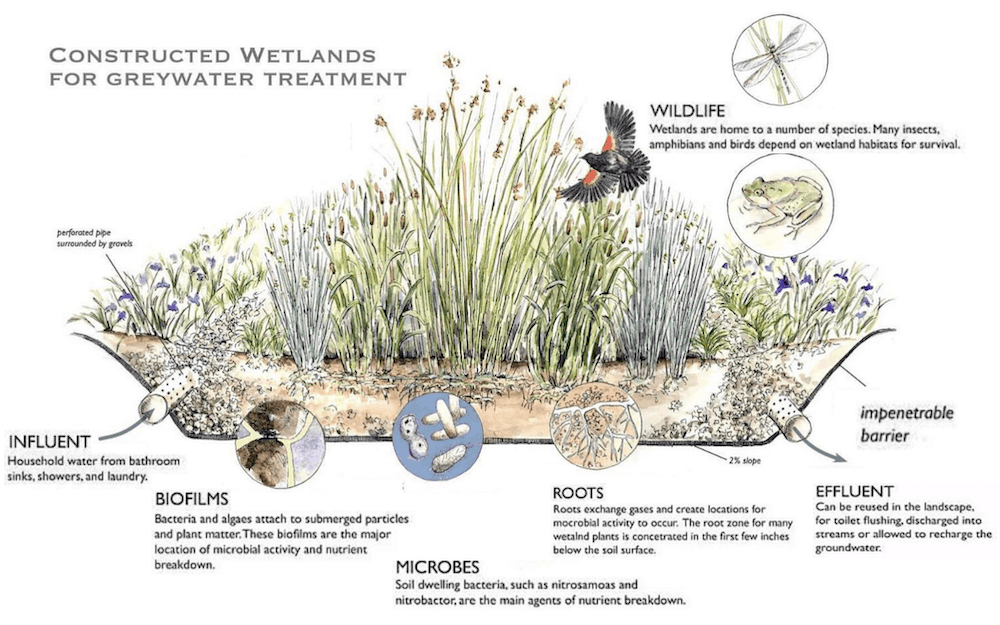 Nowadays, there are many technologies providing wastewater treatment up to the modern world standards.
They can be roughly divided into three main groups:
Hi-Tec Technologies (membranes, reverse osmosis, filters, etc.) which are based on physical and chemical processes.

Biological treatment systems where hydraulic retention time (HRT) does not exceed 24 hours. These technologies include activated sludge systems and biofilters.

Biological treatment systems where HRT exceeds 24 hours. These are technologies like Lagoon (wastewater treatment ponds) and Treatment Wetlands.
Our experts have illustrated the benefits of Treatment Wetland technology for Indonesian climate.
In 2015 Nataliya Shchegolkova held sessions for the students of Udayana University where she was informing Bali representatives of tourism industry about the importance of effective water treatment technologies.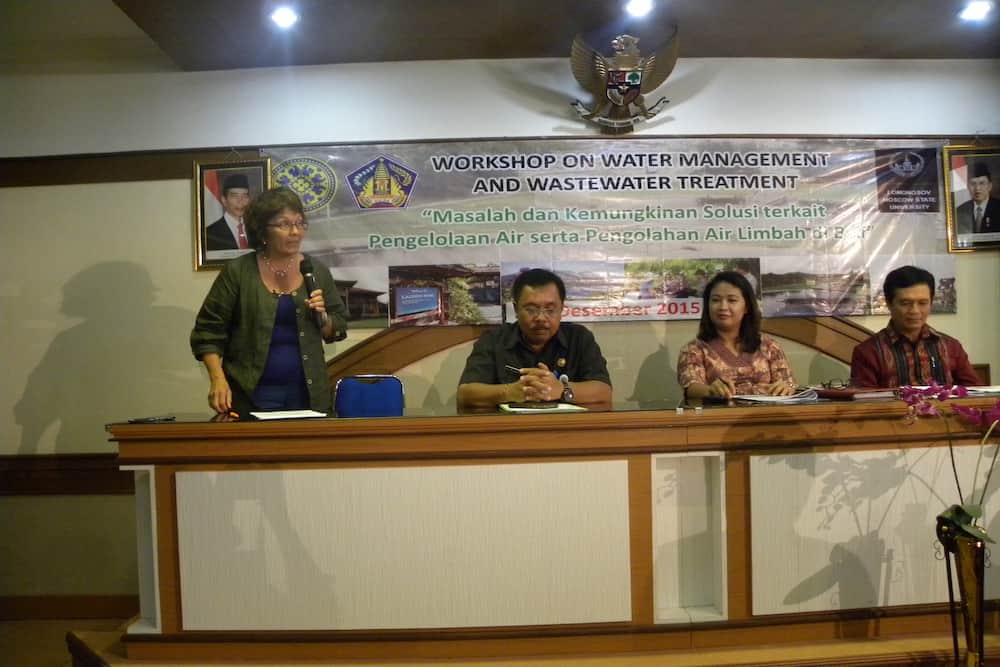 Application of such technologies would help the island to remain environmentally attractive and to avoid heavy fines in future when Bali has established wastewater regulation by law.
One wastewater treatment facility operating in Bali since the 1970s was taken as an example to show that its transformation into Treatment Wetland system would allow the required area for treatment to be reduced by half. Moreover, this would help to reach water quality of Class II (according to environmental water standard in Indonesia) while their current quality of treated water is of Class IV.
In 2018 Isha Basyal made a report on construction and operation of Treatment Wetlands for the representatives of scientific communities from Indonesia, Thailand, Vietnam, Cambodia, Malaysia, and Myanmar.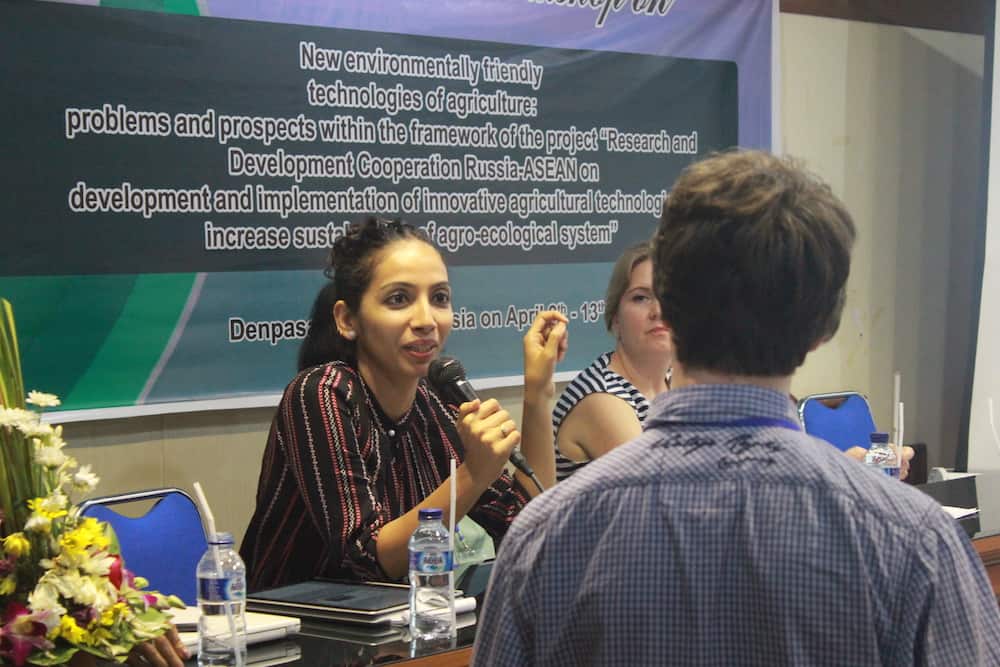 All discussions have led to the conclusion that construction of Treatment Wetlands in Indonesia and other ASEAN countries requires professionals who can design and maintain new treatment systems. Thus, universities of these countries have to provide special training.