New Educational Games for Students
AEU Club initiated test games in the framework of a new educational program. Its aim is to teach students a creative and critical approach, the ability to use all the knowledge gained during training.
The essence of the game is that students receive in advance the theme of the game, which corresponds to their specialty.
In November, the topic was "Chemical protection products and fertilizers and their impact on the environment". UNUD (Indonesia), SKU (Laos), VNU HUS (Vietnam) students had 2 weeks to prepare.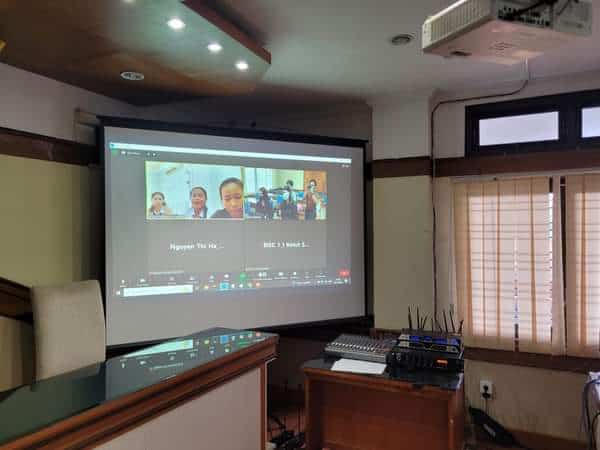 Before the games, the teams participated in a training session conducted by the author of the game, Pavel Kargashin
Two games were played. The first game (in Hanoi) was attended by only the VNU-HUS team, and the second (in Denpasar) by the UNUD team, which was present in person, and SKU, which participated online.
As part of the formulated topic, the teams received a task – to prepare a description of the territory and a potentially dangerous environmental situation.
According to the rules of the game, each team had only 1 hour to come up with a solution to the described problem.
As a result of the discussions, the teams formalized their ideas in the form of a presentation.
In the first game, the VNU-HUS team played against the author and answered questions from Pavel Kargashin
In the second game, the UNUD and SKU teams first presented their ideas, and then answered the questions of the opponent and coaches.
Students showed real interest in this approach to teaching, showed ingenuity, presentation skills, and the ability to clearly formulate thoughts.
The club thanks students for their interest in the game and coaches (university teachers) for their participation and hopes that this initiative will not only be developed, but also attract other universities, which will contribute to the exchange of knowledge and the formation of creative teams from specialists from different countries.